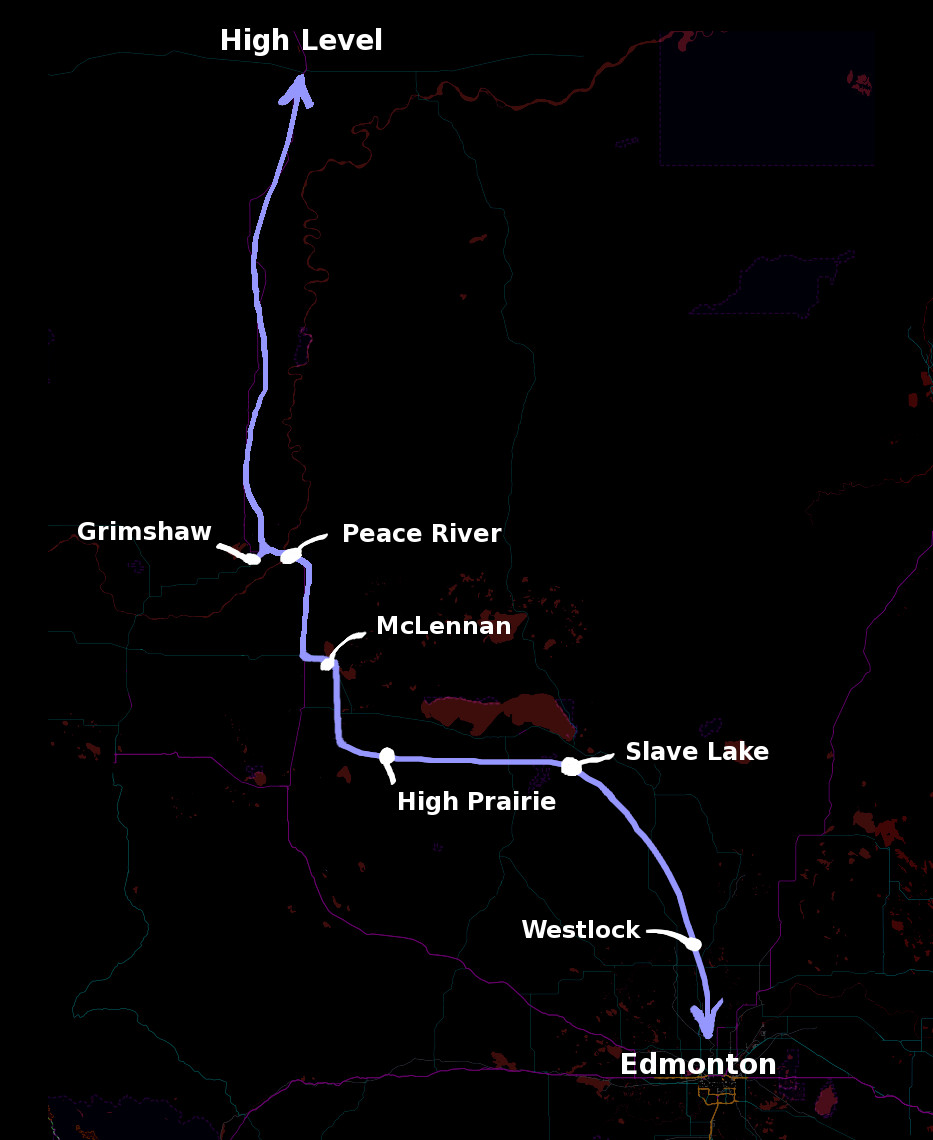 High Level – Peace River – Slave Lake – Edmonton
$180 per person, one way. Prices subject to change. There is no need to call ahead to reserve seating. Reservations are only required for intermediate stops (such as Grimshaw, Peace River, etc). Prices vary for intermediate stops – see the Fare Calculator. Schedule may vary due to passengers and road conditions.
Schedule – 7 days a week
Heading South to Edmonton
Departs the Fourwinds Centre Hotel , High Level, at 10:00 am and arrives at the Continental Inn in Edmonton at 8:30 pm.
Heading North to High Level  7 days  week
Departing Continental Inn, Edmonton, at 10:30 am arriving at the Fourwinds Centre Hotel lobby in High Level at 8:30 pm.
Locations